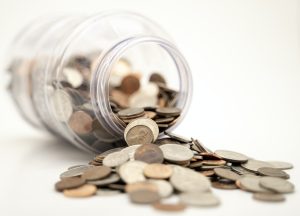 As you're navigating a divorce or a custody case, one of the biggest elements to consider is the amount of support the court will order a party to pay.
In each situation there are at least two parties involved. The party that will receive the support payment, and the party that will pay the support. 
Regardless of your role in the matter, there are a few things to keep in mind when going to court regarding child and spousal support payments. 
The judge decides the amount. 
Often a party may think they shouldn't have to pay support, or a party may not agree on the amount – but once it is ordered, they must abide by it until changes are made to the order.  
Virginia has a child support guide that can help you know the estimated payment amount. 
The Virginia court website allows the public to access a Child Support Guideline worksheet which can help give you an idea of what a judge may order, but keep in mind each case is different, and it is up to the judge what the support amount will be. 
http://www.courts.state.va.us/forms/district/dc637.pdf
There are situations to request a change to the order.
While you must abide by the order as long as it is in place, there are situations which can allow a judge to revisit the amount of support ordered. These situations include: 
Loss of Employment

Significant Decrease of Income

Significant Increase of Income

Inheritance of Money
Many other factors could lead to a re-evaluation of support amount. Continue to consult with a lawyer about case specific facts and how a judge may rule in your case and jurisdiction. 
The amount of your support payments could affect your lifestyle. The Steidle & Gordon Attorneys at Law has represented countless parties in both child support and spousal support cases, give our office a call today to speak with an expert about your options!