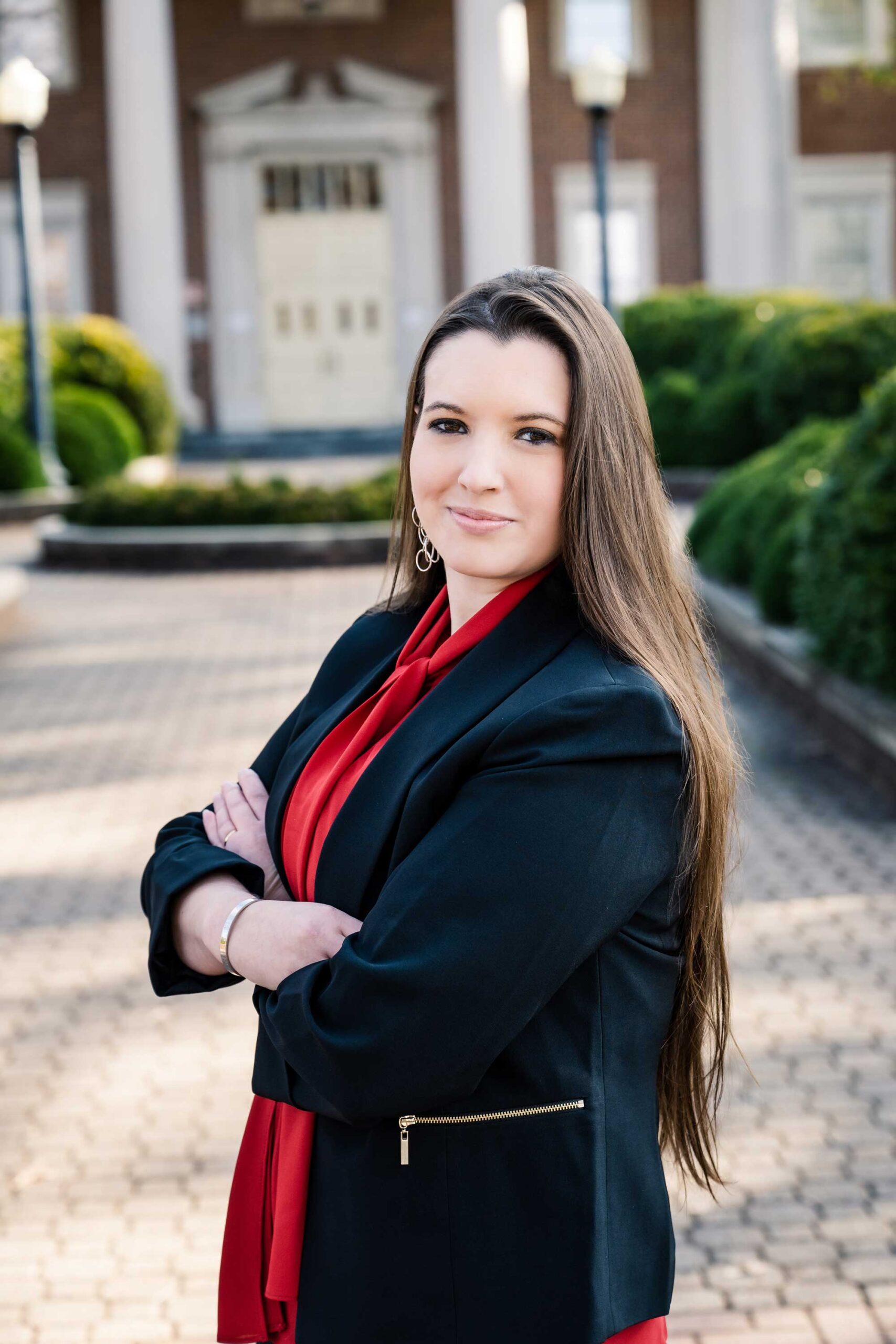 Melanie Thompson is a Graduate of West Virginia University College of Law in Morgantown, West Virginia. Ms. Thompson grew up in Winfield, West Virginia. While Ms. Thompson is not a native of Roanoke, Virginia, she grew up seeing Roanoke as a second home while visiting with her grandparents.
While attending West Virginia College of Law, Ms. Thompson was a Senior Editor of the West Virginia Law Review, President of the West Virginia Association of Justice, Received the West Virginia University College of Law Culture of Excellence Award in 2018 and received the CALI Award in 2019. Melanie was also a member of the United States Supreme Court Legal Clinic, where she worked on cases that were in front of the U.S. Supreme Court, the Fourth Circuit Court of Appeals, and the Sixth Circuit Court of Appeals.
During her time in school, Ms. Thompson also participated in an externship program where she worked under The Honorable Judge Irene Keeley at the United States District Court for the Northern District of West Virginia. She also interned for the Honorable Patrick Wilson, Circuit Court Judge for Marion County. During her second summer in law school, Melanie took some time to volunteer here locally in Christiansburg, Virginia, for the Western Virginia Legal Aid Society.
After her time in law school, Ms. Thompson clerked for the Honorable Christopher J. McCarthy, Harrison County Circuit Court Judge. Ms. Thompson is currently admitted to practice in both West Virginia and Virginia. Her practice focuses on divorce and custody, criminal defense, DUI, traffic offenses, personal injury, and civil litigation.
While not practicing law, Melanie enjoys reading, cooking, and spending time with her family and friends.
Associate Attorney
Roanoke, Virginia
(540) 397-3742
melanie@steidlegordonlaw.com
Education
West Virginia University College of Law, 2020
Marshall University, 2014