ROANOKE, VIRGINIA March 24, 2015
David W. Steidle, lead attorney at Steidle & Gordon Attorneys at Law, has been voted as "Best Lawyer" by The Roanoker's 2014 Readers' Poll Awards. David is the founder of Steidle & Gordon Attorneys at Law in downtown Roanoke, VA, and a tough legal advocate for clients throughout the Roanoke Valley.
The Roanoker's Best of Roanoke saw its best year in 2014, with "the most voters in the most categories ever in the 28-year history of our reader-poll awards," totaling 30,000 voters (The Roanoker). These awards range from Local Hero to Best Wedding Venue to Best Realtor in Roanoke. The awards were published in the June 2014 issue of the Roanoker magazine. Much of the magazine's content features local stories, businesses, and events. With an online blog in addition to the magazine, The Roanoker is the valley's top source for lifestyle articles. By winning this award, David W. Steidle proves his commitment to high-quality lawyering and a dedication to his clients.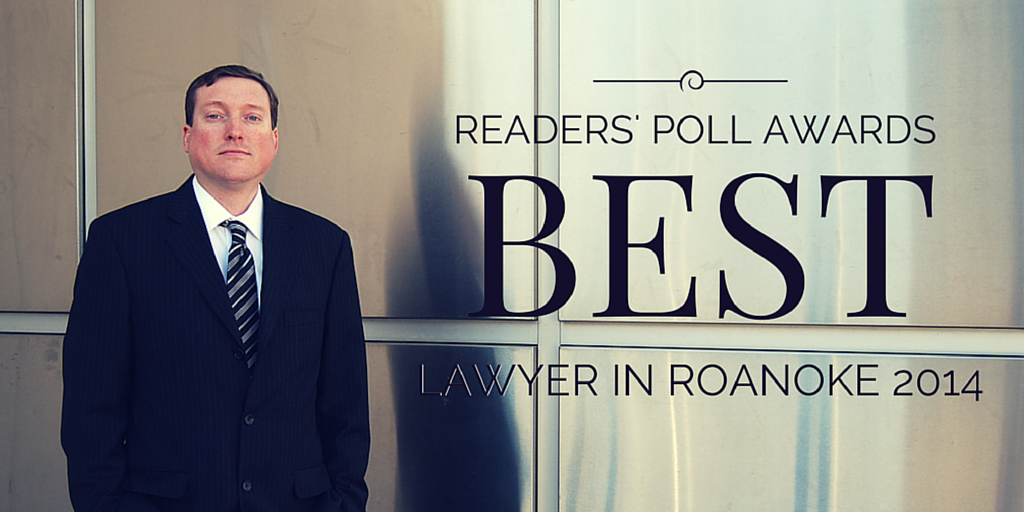 The Steidle & Gordon Attorneys at Law is no stranger to awards. The Firm has been nominated as Small Business of the Year in 2012, 2013, and 2014 by the Roanoke Regional Chamber of Commerce. David W. Steidle continues to maintain his reputation as one of the most respected and recognized trial lawyers in Roanoke. He has more than 12 years of experience in both civil and criminal trial work and regularly undertakes complex cases that are about to go to trial. He has tried, to conclusion, thousands of cases. These cases have ranged from divorce, custody, and criminal, to traffic, DUI, and personal injury.
Committed to serving the Roanoke Valley, The Steidle & Gordon Attorneys at Law plans to expand its practice to include additional attorneys and expects to continue expansion throughout the coming years. David W. Steidle understands "how to win" in court, which may have helped him win the honor of 2014 Best Lawyer in The Roanoker's Readers' Poll Awards.